THE COSMETIC YOU WILL WANT TO BUY
Senzia Ethical Beauty is the natural cosmetics brand from OXFAM Intermón. It offers high-quality natural products made with organic and fair-trade ingredients.

Our cosmetics are certified with the NATRUE and ECO-CONTROL labels, guaranteeing that our cosmetics are natural and contain organic ingredients, in addition to complying with the highest standards of quality.
OUR RANGE
Argan is highly moisturising, nourishes the skin and is an effective anti-aging agent. Improves the tone and elasticity of the skin and restores the moisture balance of the skin, giving it shine and beauty.
Rosehip is one of the best skin regenerators. It contains a high concentration of antioxidants and vitamins. It helps to delay signs of premature ageing and attenuates wrinkles.
Moringa provides high doses of hydration and nutrition to the skin, as well as being recognized as a powerful anti-ageing agent. It helps to fight the skin fatigue and has purifying properties.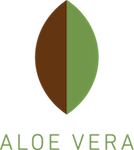 Aloe Vera gently purifies the skin and is a vital cell regenerator. It helps to improve the elasticity of the skin and prevents the appearance of wrinkles. Suitable for all types of skin.
Shea Butter is ideal for dry skin, due to its intensely nourishing properties and it protects the skin from daily external aggressions. The perfect ally to combat skin ageing.
Coconut is a perfect addition to your skin routine thanks to its moisturising properties and its high vitamin content. It is emollient, moisturising, purifying, repairing and fortifying. Baobab moisturises dry skin and provides flexibility and firmness to the skin.
OUR SELECTION

Visit our blog Tierra Madre to find out about Responsible Consumption.
RESPONSIBLE CONSUMPTION - TIERRA MADRE
Our natural Senzia Ethical Beauty cosmetic products are closer than you might think. Find them at our Oxfam Intermón fair-trade shops and specialty stores. Click on see points of sale to find them!
See points of sale
If you prefer to receive your products directly at home, you can order them from our online store.
Online store