CERTIFIED NATURAL AND FAIR-TRADE COSMETICS
Senzia Ethical Beauty is a brand of certified natural cosmetics which only uses untreated ingredients of natural origin. Unlike conventional products, natural cosmetics do not unbalance the PH of the skin and is harmless to skin health. It is also non-damaging for the environment since its manufacture does not cause harmful chemical residues.
At Senzia we are relying on organic and fair-trade ingredients. Our natural cosmetics are manufactured in a specialised Spanish laboratory that meets the highest quality standards.
DISCOVER OUR RAW FAIR-TRADE MATERIALS
The Moringa ("tree of life") is a type of plant native to India that has successfully spread throughout Latin America. The oil is extracted from the seeds found in the pods that grow on its branches.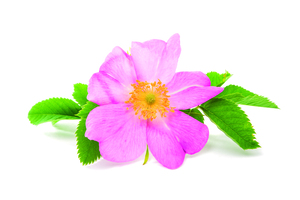 Rosehip is a shrub that sprout beautiful pale pink flowers once a year. The Rosehip oil is extracted from the seed of this kind of rose.
Argan oil is extracted from the fruit of the Arganda Spinosas, a unique tree that grows only in South-West Morocco, and is indispensable to Berber culture.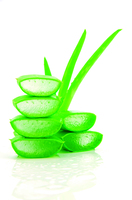 A short-stemmed shrub, Aloe Vera is grown in dry places with temperatures above 10ºC. It has been cultivated since ancient times for medicinal use.
The Coconut is obtained from the Coconut tree, which is the most cultivated palm in the world. Coconut oil is obtained from the pulp. The Baobab is an African tree whose height ranges between 5 and 30 meters. The Baobab oil is extracted from the seeds that contain the Baobab fruit.
The Shea ("butter tree") is a tree up to 15 meters high that grows in the savannahs of West Africa. When you crush its fruits, you get a vegetable fat called shea butter.

NATRUE: A non-profit association located in Brussels, which aims to promote and safeguard the standards of natural and organic cosmetics in the world. In terms of cosmetics, NATRUE is the strictest seal that guarantees that the product meets the highest quality standards.
ECO-CONTROL: certifies that the cosmetic product is natural and organic. It also has control over raw materials, certifying that they come from ecological farming, complying with the necessary requirements.
Senzia products are present in Oxfam Intermón stores, in our online shop and at other points of sale.
Get involved in Fair Trade and discover the perfect balance between quality and sustainability!
Let's build a future without poverty.
At Oxfam Intermón, we believe in a world where all people can enjoy their rights and have opportunities. That is why we work every day to reduce social and economic inequalities.
Because we know that this future is possible and we are heading decisively towards it
Will you join us?